Pin connector
Female connector
Jianniu Cattle Horn Series
牛角系列
FPC
WAFER系列
Other
2.54排针180度双塑

2.54排针-错脚贴片(左前

2.54排针双侧弯90度

2.54排针双侧弯90度贴片
1.0MM single row 180° mother

1.27MM double side insert 90° mother

1.27MM double row 180° row mother

2.0MM double row
2.54 简牛 贴片

2.54DC3简牛 180度

2.54简牛 180度 H8.9

2.54简牛 90°
2.54DC2牛角 180度

2.54牛角 90° (长耳扣)

2.54牛角 DC2 SMT (长耳扣)
2.0MM double row 90° simple cow

2.0MM double row 180° simple cow

工业接插件CS-201P

工业接插件CS-110A
Why you choose Yixinying Technology
SERVICE ADVANTAGE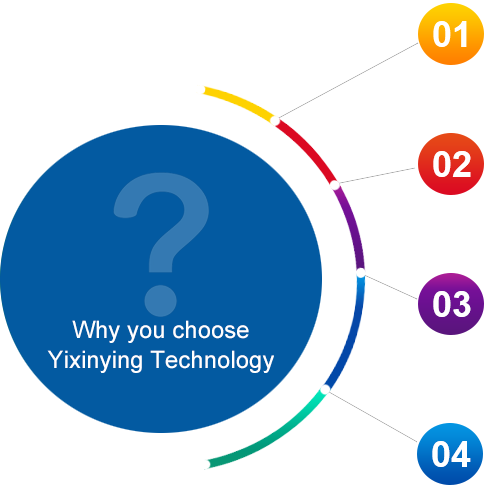 Excellent R&D team capabilities and tailored services.
With strong technical force, senior professional technical team, professional sales service team, long-term commitment to the development of connector connectors, and strive to provide customers with better and more convenient services.
Highly efficient manufacturing capabilities to enhance customer market competitiveness
The factory has a modern production workshop and uses a refined management model for production. It has advanced high-precision punching machines, injection molding machines and fully automatic assembly equipment to ensure the quality of the products while ensuring the delivery speed.
High-quality quality management team, complete system certification.
Based on the preferential price, excellent quality, excellent reputation and first-class service business philosophy, we have established long-term and stable cooperative relations with many customers at home and abroad.
Good after-sales service system, so that customers have no worries.
7*24-hour service system, providing after-sales service to customers in the first time to ensure the interests of customers. All local branches and agents provide timely delivery of samples to the door.